OFF SEASON
Brooklyn Research is pleased to announce its inaugural publication, Off Season by David Kennedy Cutler.   This book will compile text and images generated during the ten weeks (January – March 2018) Cutler "survived" the winter at Halsey McKay Gallery in East Hampton, NY.  For this performance-produced installation, Cutler lived and worked in costume while his audience could follow his activities by live-streaming the exhibit remotely.
The full color, 200 page catalog will be launched in spring 2019, one year after Off Season closed.  It will include Cutler's weekly dispatches from the Hamptons and a selection of the thousands of images produced during his residency.
Off Season is designed by Alex Lesy, and features an essay by Erica Dawn Lyle, an interview with Ross Simonini, and poems by Aude Jomini.
Brooklyn Research and the Foundation For Contemporary Arts supported this exhibition from its inception, and this publication will serve as a definitive document of Cutler's project.
Please donate to support the publication of this book. Donations of $50 or more receive a signed copy of the book.
(Your donation is tax deductible)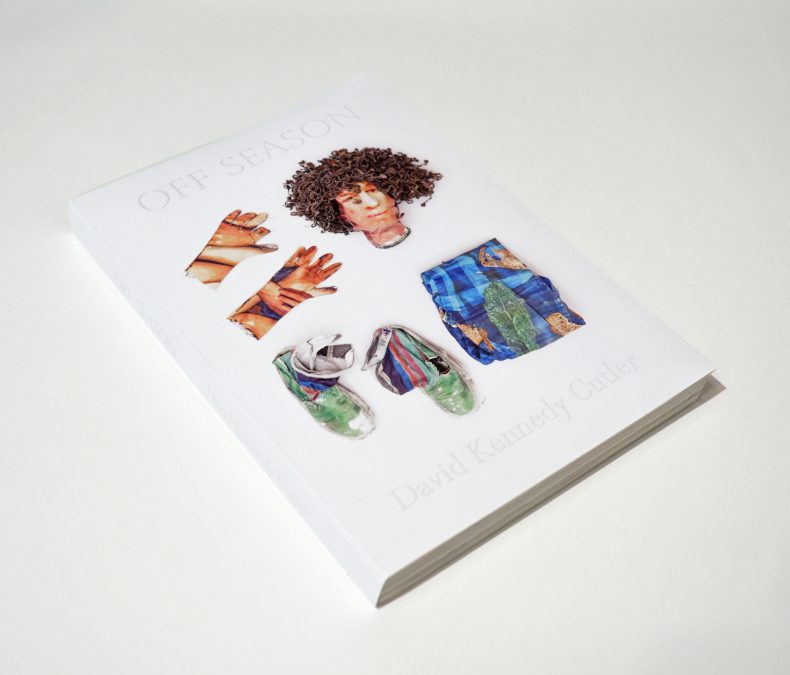 Donation Disclaimer
Please consult your personal advisors on all legal, tax, or financial issues related to your gift or personal matters. Nothing contained on this website or in any of its documents, attachments, or links: (a) should be considered legal, tax, or financial advice, (b) represents the signature of the sender or Brooklyn Research Lab Inc., (c) is intended or written to be used, and cannot be used for the purpose of avoiding tax-related penalties.
For information about the specific tax benefits to which you may be entitled through your charitable gifting of appreciated (or even depreciated) stock or securities, please consult your tax advisor or attorney.
Brooklyn Research Lab Inc. is recognized as a nonprofit organization by the IRS.
IRS Code: Section 501(c)(3)
Tax Identification Number: 46-2761255